Tbilisi (BPI) - winemaker and gastronomy researcher John uerdemani georgian promote local dishes advises. Researcher finds, Gastronomic tourism is important for the development, activate individual regions and for local dishes offer. John uerdemanis opinion, Georgia is less concerned with the promotion of local dishes.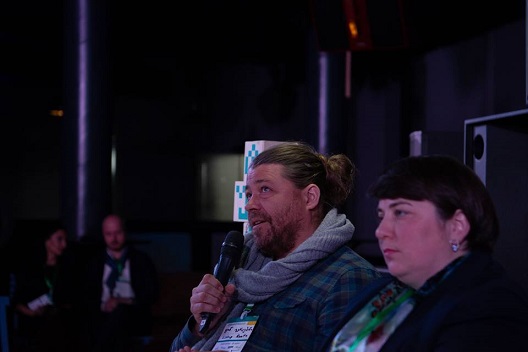 winemaker and gastronomy researcher finds, the tourists the unique dishes on demand is high, and it can bring more revenue than other regular meals and drinks.
"I worked with the famous writer with the culinary book" Taste Georgia ", All regions which are collected. the USSR was formed during the so-called. restaurant meals, which today is everywhere. In this background, When Keda, Khulo and even the village of Vaio local dishes, The professional chef tasting even itirebda. However, in these dishes are less visible. Best Caesar salatsa Supsa and mushroom everywhere doing, But a lot more may be surprised boranoti. who will recognize themselves and others trying to offer its uniqueness, This interesting and acceptable for everyone, When we worked on the book, We arrived at the Institute of Culinary, where young Georgians go and learn, How to make a second Italian Food, or pseudo French, When we - the Cellar, Restaurants, If a travel company gamovkekot try this unique food and drink ", John explains uerdemani.
John uerdamanma Georgian dishes, the local promotion of the importance of the festival "turisteris" within the country. Festival 31 In March, a joint organization of the Tourism Institute and the marketing company Shindi was held in Batumi.. During the festival tourism in the various challenges discussed.