stigma starts talking Pankisi – As I remember, Valley of the bad things they say. "I was a mess, When I entered the Chechens, But the government also supported the, Then what was happening – People abductions, Killing, robberies, thefts. spot is still in Pankisi Gorge. Foreigners are not, in Georgia, I get there and I understand it, in the other Kist, Well look at you, as if you are a cannibal. Then, When we get to know each other, We, Were the different performance in the gorge ".
Amiran 33 On a, wife and three children. Djokolo living and taking care of horses. Relations have horses since childhood. "My father was a shepherd, and had horses. Everyone in the neighborhood had a horse. Children up to meet, would have Rike (River Alazani), We were happy, gvekhaliseboda. Total horses are. here, The village is nothing more.
horse human friend. especially, that live in rural areas, Horse everything. you have to get a horse to the wood, horse to plow the garden, horse should go to the mountains. Some horse race for keeps. escaping the horse race horse with a very popular. tell the exact amount of money they give to the winning horse, I have something special interest, not, But it has some good horse escaping, the other is trying to bring more cool. When the horse race horse field a lot of good runners, It is interesting and the whole valley meets.
We just before the Georgian breed horses was. Now, Arabic and English horses have. However,, Georgian mountains sakhetialod only breed horses for, size smaller ".
2015 Since, As in the Pankisi Gorge and the number of foreign tourists increased, The horse became a source of income.
"Maximum 3 years, As tourists. Who came before us, Where were tourists. Here foreigners are not coming in, feared. Then, slowly emerged News – What was the Valley View, Where could stay the night, Who was taking guests, somehow opened Valley. for now. a guy works, Anyone who has horses. organizing tours and helping families ".
The tourist season starts in May in Pankisi. Khadori with waterfall, lamazuris guests attention and valleys kochadalas, Khoroja and draws tbatana. Hiking and horseback riding trails, in the possible Borbalo the climb and from there in parallel, Khevsureti and ukanapshav Go.
Amiran is also going to serve the tourists on horseback and were guided by a brace. Saddles season has to be purchased and the Support Program for.
USAID-'s Zrda project, One of the goals of adventure tourism development, horse care, Horseback tours Planning and Management Training has been completed. training Equestrian Tourism Federation expert, Terry led Morari.
"The tourists have not worked and had no connection with, But my father and I shared the mountains on horseback From an early age I know the area well. Very cool, I passed the specialist training now, many things differently mivudeki. I learned first aid ".
Amiran practical exercises at the end of a pass and guide will be certified.
"Pankisi Tusheti road that gachriliqo, Pankisi gorge is very helpful, no harm Tushetians.
Pankisi gorge Khadori grown from tourists or a waterfall that buried, Everyone needs to know, What happens to the other side, What is there to. explained, Taking away the tushetia, Caucasus Mountains, Dagestan and Chechnya. tourists to, to be able to see the other side of the valley Khadori, But there is no way. Distribution of returns and Pshaveli Therefore, in Addis. That way gachriliqo, in this way, and will go the way of, Pass through a bath bar to return or vice versa. Both loaded and would be more interesting to. We also benefit from the.
It was said, TUSHETI path that could bring Khadori Gorge, Young people were holding their plans, to be employed. Other work is not in Pankisi, What should young people do?
something that might interest.
When you do something in, Time will no longer have, wrongdoing. When you are employed and have a family, you think, the situation improves, learn more, If the tourists would be another service, better to serve.
What will replace it – When a lot of people coming in and the people you talk to, if you want, Communication with the person you are accessing, public are more. What is their perspective they would see in the gorge, Is it dangerous, population lives.
tushebsa and friendship between us will widen more, business relationships with each other as we would have ".
Amiran believes, that would be good for the Valley of the riding school opened: "Childhood horses, horse with growing, But it's good, Many pass through the school's. I have learned that horses care, Tours of the plan and manage the, This other knowledge ".
Office of the State Minister Ketevan Tsikhelashvili and the Governor of Kadagishvili, Valley Equestrian School to open in the last year said several times, But nothing yet.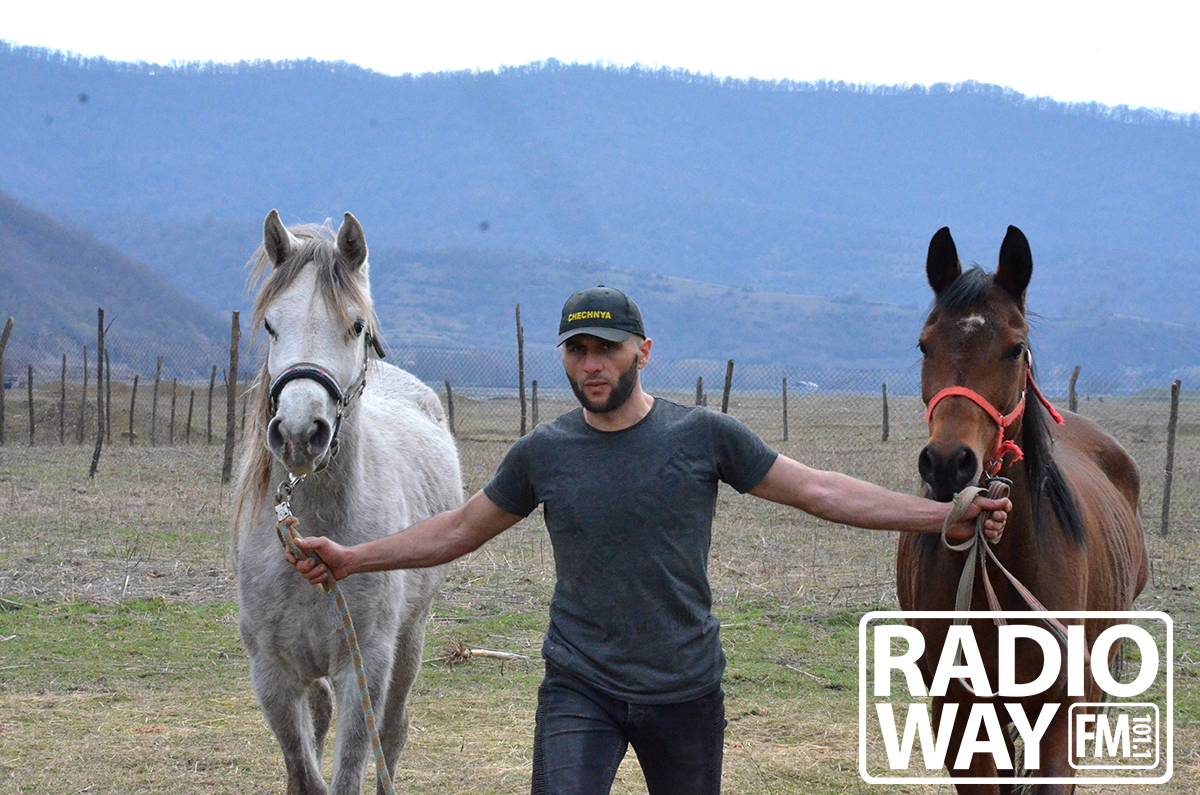 tsqaeo:radioway.ge