Very often, When companies engage employees in their CSR activities. Such activities are often reflected in corporate volunteerism. However,, Today I want to present a few examples, When companies engage in activities in its CSR-'s clients. it's important, that such activities may be involved in the clients of the companies and individuals who.
exchange expertise
The first example I would like to bring to the field of B2B. BNP Paribas- and a Finnish forest industry company UPM- a joint collaboration have created a useful precedent for both. The point is, Both the company, had been marked by his exemplary CSR industry standards. UPM is known, As one of the sustainable and responsible companies in the world. Its strategy focuses on sustainable wood biomass creation, effective use of resources, stakeholder dialogue and innovative, renewable products creation. It does this across the entire value chain and thereby saving the resources and reach competitive advantage.
on the other hand, BNP Paribas-'s also aware of the importance of sustainability and therefore its portfolio of products has, such as: "Green Bond", "Green loan", "Green value chain financing". Besides, large sums of money to finance the renewable energy sector. At the same time, BNP Paribas offers clients a variety of assessment scheme. He has developed CSR standards assessment and screening policies for large corporate clients, It allows the customer to assess the sustainability of the activity.
One scheme is related to the potential client's environmental management system, With the assessment of health and safety management and social criteria. Even in the case of the wood processing industry – With additional forest protection, With the consumption of water resources and chemicals.
BNP Paribas needed to refine CSR policy evaluation standards for companies operating in the forestry industry, So he turned to one of his old clients for help – UPM, Who agreed to dialogue. As I mentioned, UPM is a leader in CSR in its industry, So his experience and involvement in this process was very important .
turn, UPM received information on what questions / issues are important to financial institutions in assessing the CSR performance of forest industry clients and what companies in the forest industry should focus on when compiling an annual CSR report.
About this collaboration You can watch the video.
Charity in a different way
For companies working in the consumer segment, it is more common for customers to engage in their own CSR activities., Which is related to the transfer of a certain amount of money from the purchase of a product to various charities or to each unit of the product sold, For vulnerable groups or funds in the second transfer free of charge. for example, The well-known company TOMS, Which gives one pair of shoes for every shoe sold to needy children, Issued since the day of its establishment 60 A million pairs of shoes. However, the company's activities are not limited to this. Within TOMS Eyewear, They helped 400 000 In solving a human vision problem, TOMS Roasting Co.- Ma 335 000 Provided safe water to people for weeks 6 in country.
Sometimes they go even further and get customers directly involved in creating the product. From time to time TOMS invites clients to special events, Where they have the opportunity to participate in shoe design / painting. in this case, Customers are doubly happy, Because they are more involved in good deeds.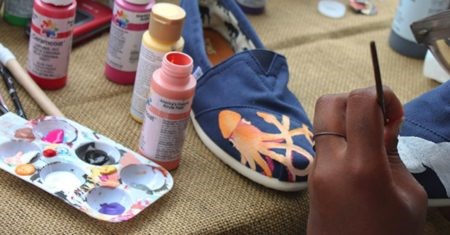 Build sustainable cities with game-play
The toy company LEGO treats children not only as end users of their product, But also sees the builders of the future and allows them to express their own opinion. It all started with that, That a few years ago 9 The one-year-old from Maryland wrote a letter to the company, In which he wrote, That "when he grew up, He wanted to create a healthy world for his children ". This and many other letters, In which children share their thoughts with the company, The company thought about it and launched the Build the Change initiative campaign.
2007 This year, a campaign was launched in Denmark with museums, Then special events were organized in many other countries with the help of local partners. 2016 This year on Earth Day, A grand event was held in Texas for children and their parents. Families of different cultural values ​​faced the same challenge: They have to compose with LEGO figures and thus express the idea of ​​sustainable cities .
"Our mission is to inspire and develop the builders of the future. They give us N 1 Represent an interested party. We want to be sure, That their expectations about our company and products and our activities are in line ", Says Jennifer Dubison, Senior Environmental Sustainability Manager at LEGO.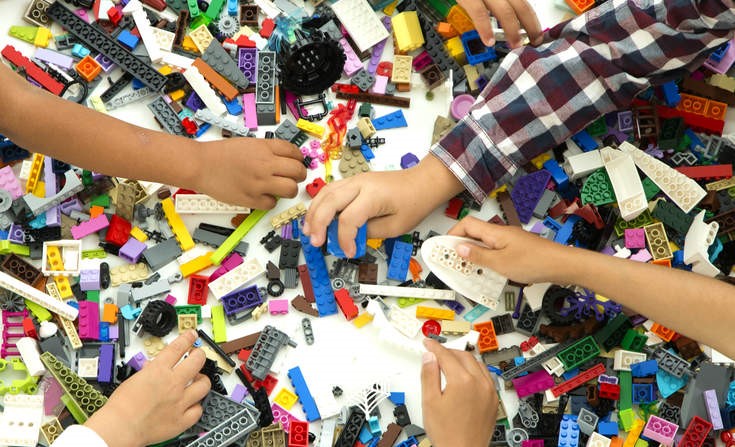 There are many more examples of companies's CSR initiatives and customer involvement. Customer engagement is manifested in different ways, But along with other benefits for companies, the result is the same: მეტი ნდობა არა მხოლოდ კლიენტების, არამედ საზოგადოების მხრიდანაც. ნდობა კარგი რეპუტაციის საფუძველია, ეს კი კომპანიისთვის დიდი არამატერიალური აქტივია.
მიუხედავად იმისა რა სფეროში საქმიანობთ, You can always find ways to get clients involved in your CSR business.