Salar de Uyuni, Bolivia

Salar de Uyuni- ი 4000 kv.milis area, smooth, salt plain in Bolivia. His visit is being lost ground to stand on a feeling, especially during the rainy period, because this time the plain mirror effect. This area is especially popular among adventure lovers.
Chocolate Hills, Philippines (Chocolate Mountains, Philippines)

Chocolate Mountains, Philippines, Bohol-'s district. Because of its uniqueness, annually attracts many tourists. Place children's book, drawn in a fabulous place to remind. In reality, He kirkvaa, During the dry season that the brown color is obtained.
The Devil's Tower, Wyoming

Devil's Tower, Wyoming 1267 foot-high rock. Here the film Close Encounters of The Third Kind. It is located on the river Fourche River- and recently has become quite popular with climbers,.
The Cave of Crystals, Mexico

Crystal Cave Mexico. the land of 980 feet (298.704 meters) Depth is located. The cave of the world's best natural crystals. Because of its location, Fahrenheit temperature 136 degrees (58 Celsius) reaches.
Wadi Rum, Jordan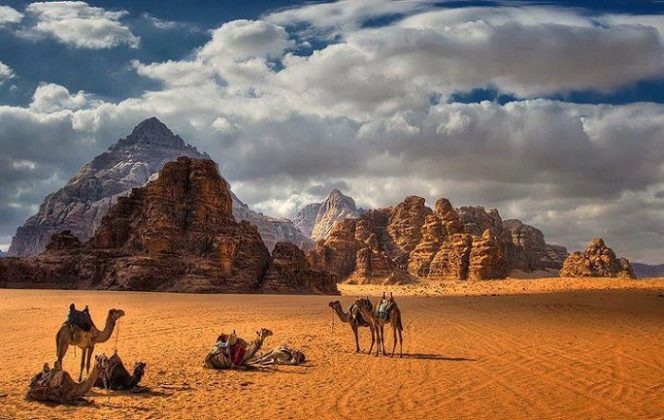 Wadi Rum- wilderness, Jordan landscape diversify. This desert is so light red color, That its surface is often compared to the surface of Mars. It was this desert that "played" the role of Mars in the film "Martian". Visit the desert with the help of local tour companies, You will find prehistoric inscriptions, Rock caves, etc..
Richat Structure, Mauritania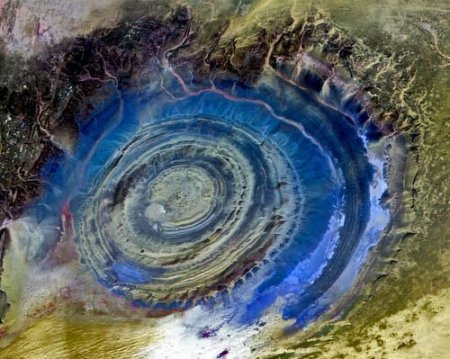 Richat Structure Is a ring-shaped geological formation, Which is located in Mauritania, In the Sahara. Its diameter 25 Miles. scientists, Different variants of its occurrence are offered. Some believe, That it arose as a result of millennia of erosion, Some even, Argues, That it arose as a result of a meteor crash. The only, Which we can say with precision, is, That this place is as interesting as it is for geologists, As well as for researchers with its unique appearance and nature. It is often referred to as the Sahara Eye.
Zhangye Danxia, China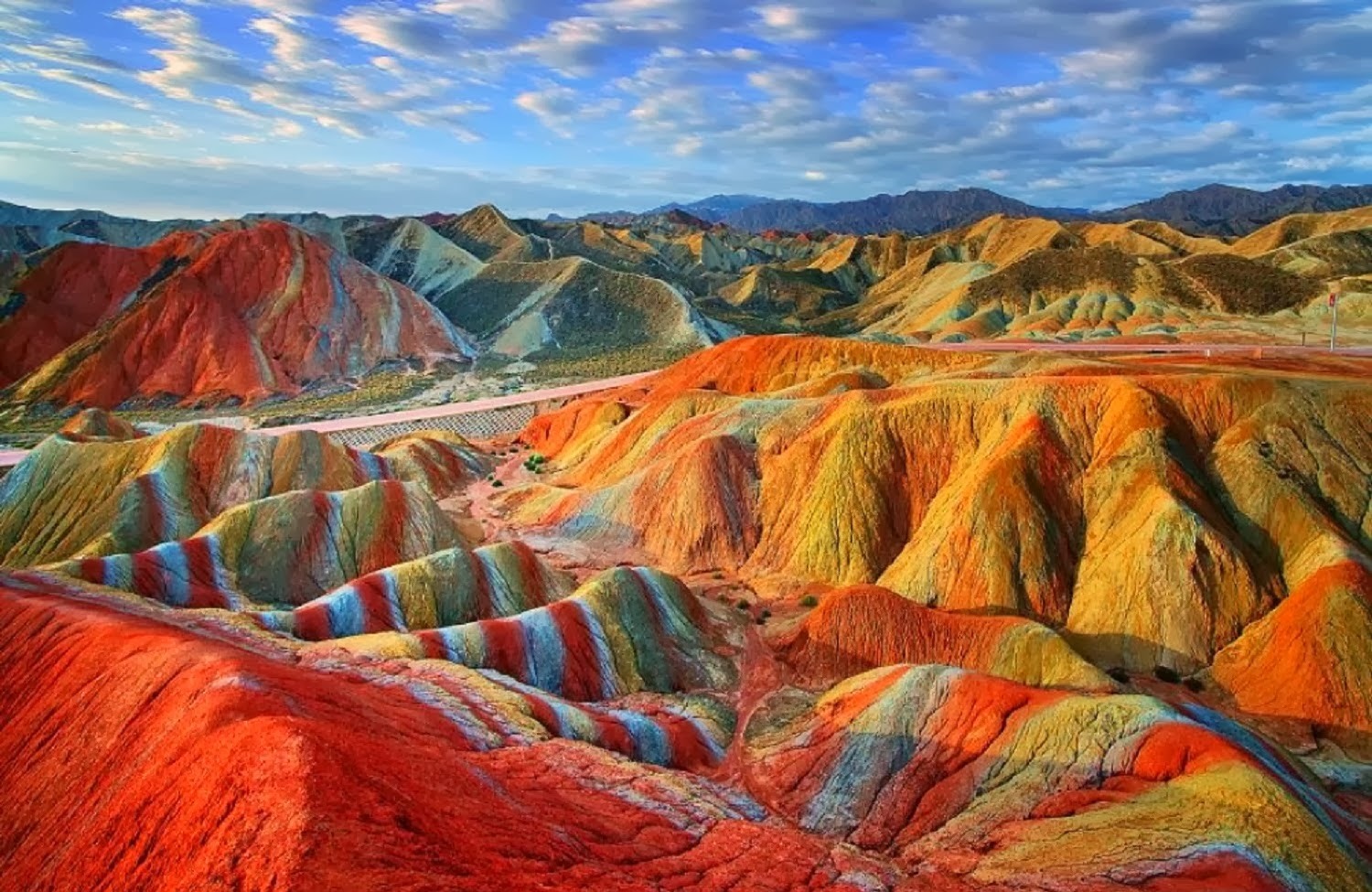 These colorful stone-sand mountains, Arose as a result of erosion, which 27 It has been going on for a million years. The colorful mountains enchant the guests who come to see it. There are several roads and trails to get to the place. The Chinese government is increasing investment, To, To make this place more friendly and comfortable for tourists.
Scotra Island, Yemen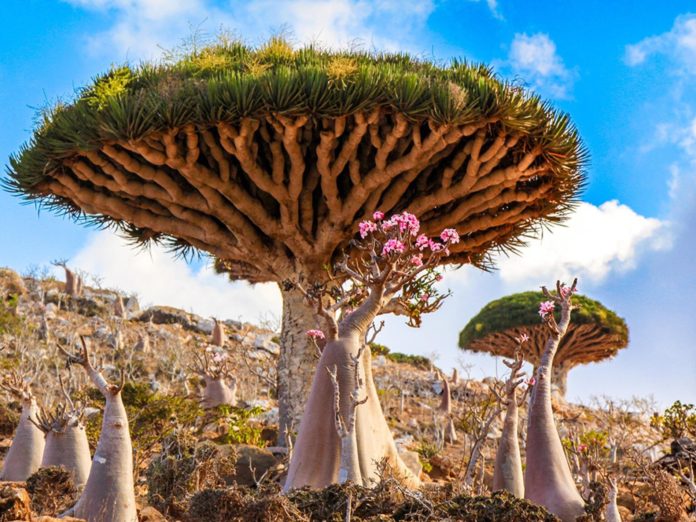 On the Yemeni archipelago, On the island of Scotra, Located in a tree, By Dragon's Blood Tree (Dragon Blood Tree) Is called. Many tourists visit this place because of Dragon's Blood Tree (Dragon Blood Tree) Because, Visiting. The island of plants, thirds of the world can be found in other parts of the not, It has a very exotic and attractive.
Red Beach, China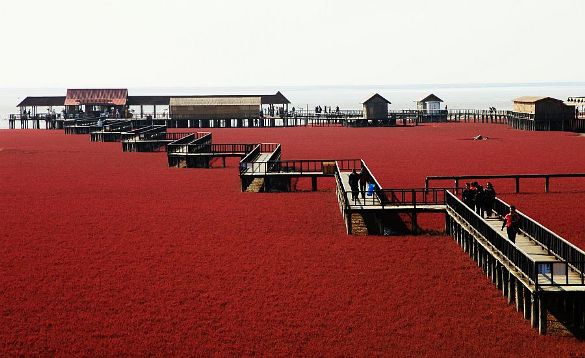 Red beach, China, Located near the town of Pantszian. In autumn, algae change color, Because of the changing color of the coast, and it acquires a red color. pantszianis River. shuangtaizi protected area, which 260 kind of bird and 400 kind of animal harbors.
Waitomo Glowworm Caves, New Zealand

vaimotos cave tourists really impressive experience offers. it naturally is "illuminated" with insects, Which are called Arachnocampa Luminosa. Insects hang on the "ceiling" of the cave and give it a blue color.
Fly Geyser, United States

Fly Geyser Or a flying geyser, the United States is located. It represents 3 barrage unity. What is special to them ? geyser 5 feet, water into the air. It's really amazing sight.