Salar de Uyuni, Bolivia

Salar de Uyuni- ი 4000 kv.milis area, smooth, salt plain in Bolivia. His visit is being lost ground to stand on a feeling, especially during the rainy period, because this time the plain mirror effect. This area is especially popular among adventure lovers.
Chocolate Hills, Philippines (Chocolate Mountains, Philippines)

Chocolate Mountains, Philippines, Bohol-'s district. Because of its uniqueness, annually attracts many tourists. Place children's book, drawn in a fabulous place to remind. In reality, He kirkvaa, During the dry season that the brown color is obtained.
The Devil's Tower, Wyoming

Devil's Tower, Wyoming 1267 foot-high rock. Here the film Close Encounters of The Third Kind. It is located on the river Fourche River- and recently has become quite popular with climbers,.
The Cave of Crystals, Mexico

Crystal Cave Mexico. the land of 980 feet (298.704 meters) Depth is located. The cave of the world's best natural crystals. Because of its location, Fahrenheit temperature 136 degrees (58 Celsius) reaches.
Wadi Rum, Jordan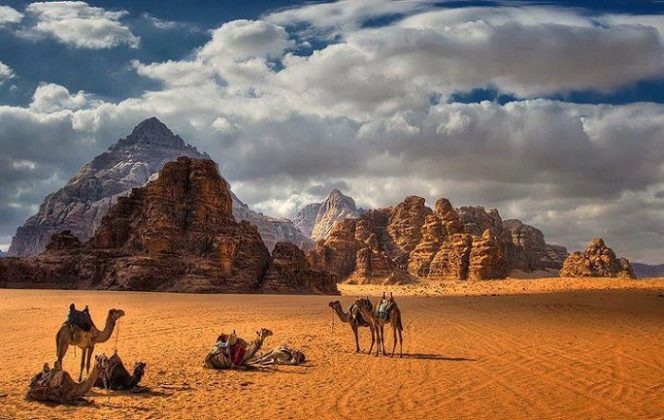 Wadi Rum- wilderness, Jordan landscape diversify. This desert is so light red color, რომ მის ზედაპირს ხშირად მარსის ზედაპირს ადარებენ. სწორედ ამ უდაბნომ "შეასრულა" მარსის როლი ფილმში "მარსიანელი". მოინახულეთ უდაბნო ადგილობრივი ტურ-კომპანიების დახმარებით, თქვენ იხილავთ პრეისტორიულ წარწერებს, კლდოვან გამოქვაბულბს და ა.შ..
Richat Structure

,

Mauritania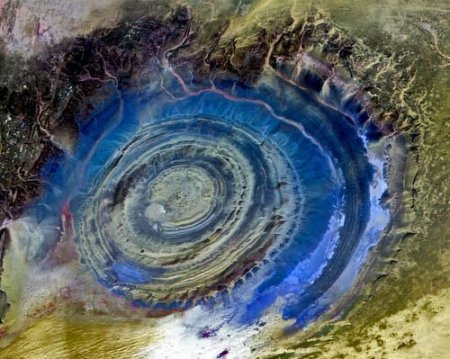 Richat Structure წარმოადგენს რგოლისებრ გეოლოგიურ წარმონაქმნს, რომელიც განლაგებულია მავრიტანიაში, საჰარაში. მისი დიამეტრი 25 მილს შეადგენს. მეცნიერები, მისი წარმოქმნის განსხვავებულ ვარიანტებს გვთავაზობენ. ზოგიერთი თვლის, რომ ის ათასწლოვანი ეროზიის შედეგად წარმოიქმნა, ზოგიერთი კი, ამტკიცებს, რომ ის მეტეორის ჩამოვარდნის შედეგად წარმოიშვა. The only, რაც დაზუსტებით შეგვიძლია ვთქვათ, is, რომ ეს ადგილი ერთნაირად საინტერესოა როგორც გეოლოგებისთვის, ასევე მკვლევარებისთვის მისი უნიკალური გარეგნობით და ბუნებით. მას ხშირად საჰარის თვალსაც უწოდებენ.
Zhangye Danxia

, China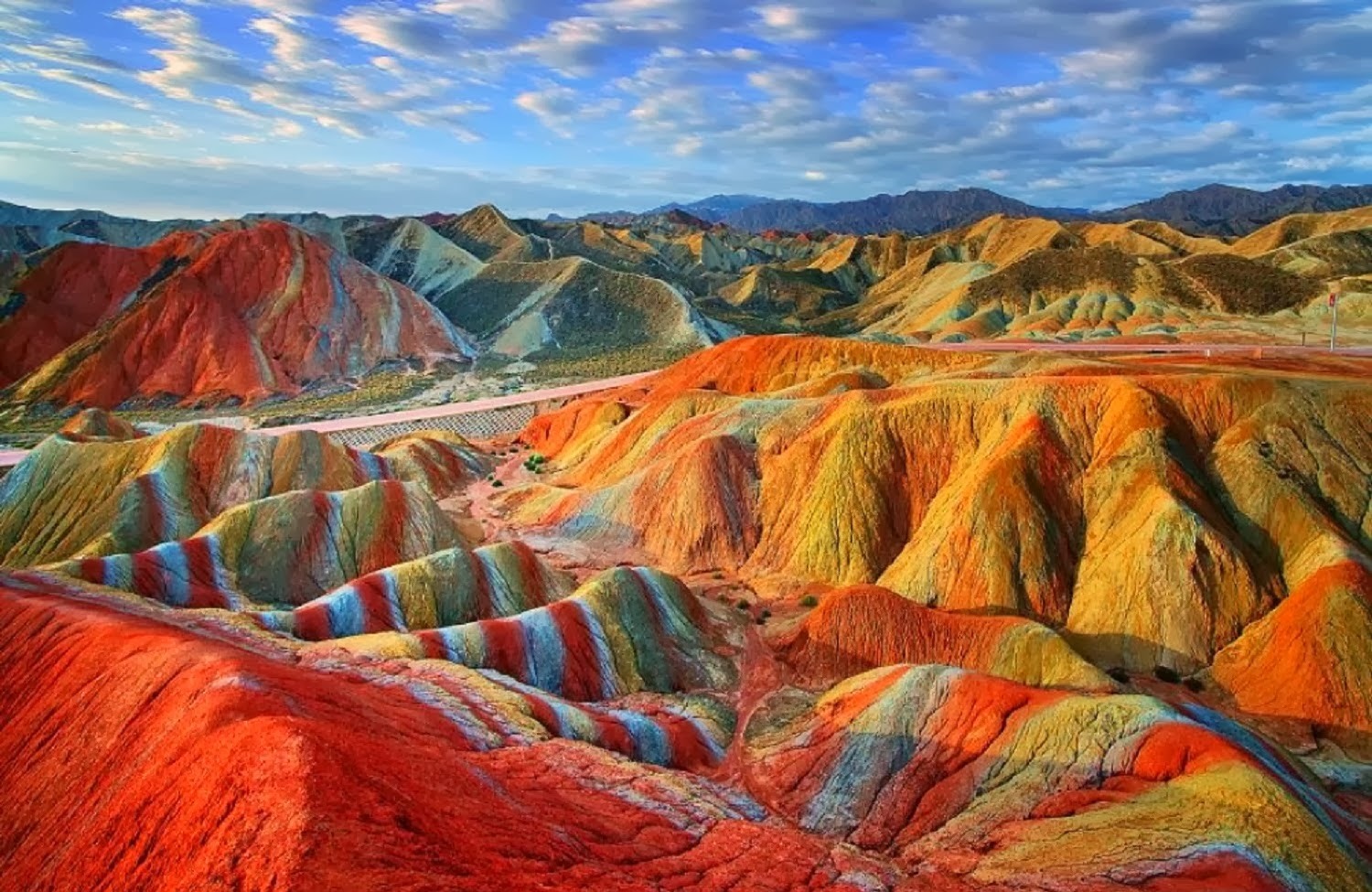 ეს ფერადი ქვა-ქვიშა მთები, ეროზიის შედეგად წარმოიქმნა, which 27 მილიონი წელი მიმდინარეობდა. ფერადი მთები აჯადოებს მის სანახავად მისულ სტუმრებს. ადგილთან მისასვლელი რამდენიმე გზა და ბილიკი არსებობს. ჩინეთის მთავრობა ინვესტიციებს ზრდის, To, რომ ეს ადგილი ტურისტებისთვის უფრო მეგობრული და კომფორტული გახადოს.
Scotra Island

,

Yemen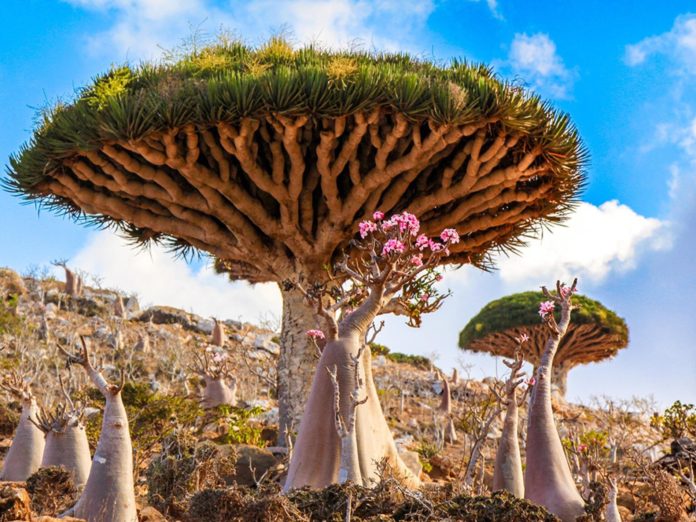 იემენის არქიპელაგზე, Scotra-ს კუნძულზე, მდებარეობს ხე, რომელსაც Dragon's Blood Tree (დრაკონის სისხლის ხე) ეწოდება. ამ ადგილს ბევრი ტურისტი სწორედ Dragon's Blood Tree (დრაკონის სისიხლის ხის) Because, სტუმრობს. The island of plants, thirds of the world can be found in other parts of the not, It has a very exotic and attractive.
Red Beach, China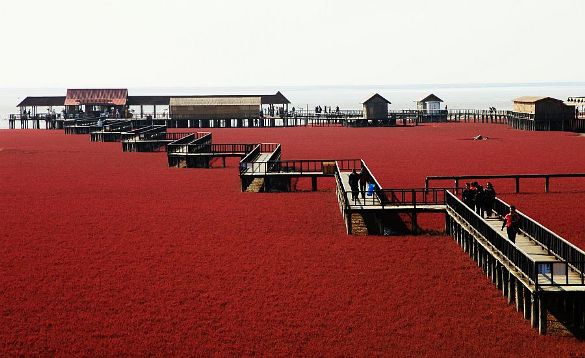 Red beach, China, ქალაქ პანცზიანთან მდებარეობს. შემოდგომაზე წყალმცენარეები ფერს იცვლიან, Because of the changing color of the coast, and it acquires a red color. pantszianis River. shuangtaizi protected area, which 260 kind of bird and 400 kind of animal harbors.
Waitomo Glowworm Caves, New Zealand

vaimotos cave tourists really impressive experience offers. it naturally is "illuminated" with insects, რომლებსაც Arachnocampa Luminosa-ეწოდება. მწერები გამოქვაბულის "ჭერზე" არიან ჩამოკიდებული და მას ლურჯ ფერს ანიჭებენ.
Fly Geyser

,

United States

Fly Geyser ანუ მფრინავი გეიზერი, the United States is located. It represents 3 barrage unity. What is special to them ? geyser 5 feet, water into the air. It's really amazing sight.