It seemed to be afraid to do it, It is never done. When you taste one can not understand, Then I know, familiarity. Ani Alibegashvili worked in the financial sector, Interior design has never been dealt with, However, this area is underway forces, and quite successfully managed. On the cottage bought, who organized their own taste. you will agree, home that positive energy and calm, need a comfortable environment, nice view and friendly host. Ahn's home all the criteria provided, What a surprisingly harmonious atmosphere and attracts visitors.
– I am a philologist, However, the financial sector vsakmianob. I have
Married, one child, little girl. I am deeply in love and carelessly Kazbegi, mountains. A few weeks ago I finished repairing the cottage. My loved ones, My friends are so like home, very happy and proud that I am doing. one, When there are expectations, and the second, When these expectations are fulfilled.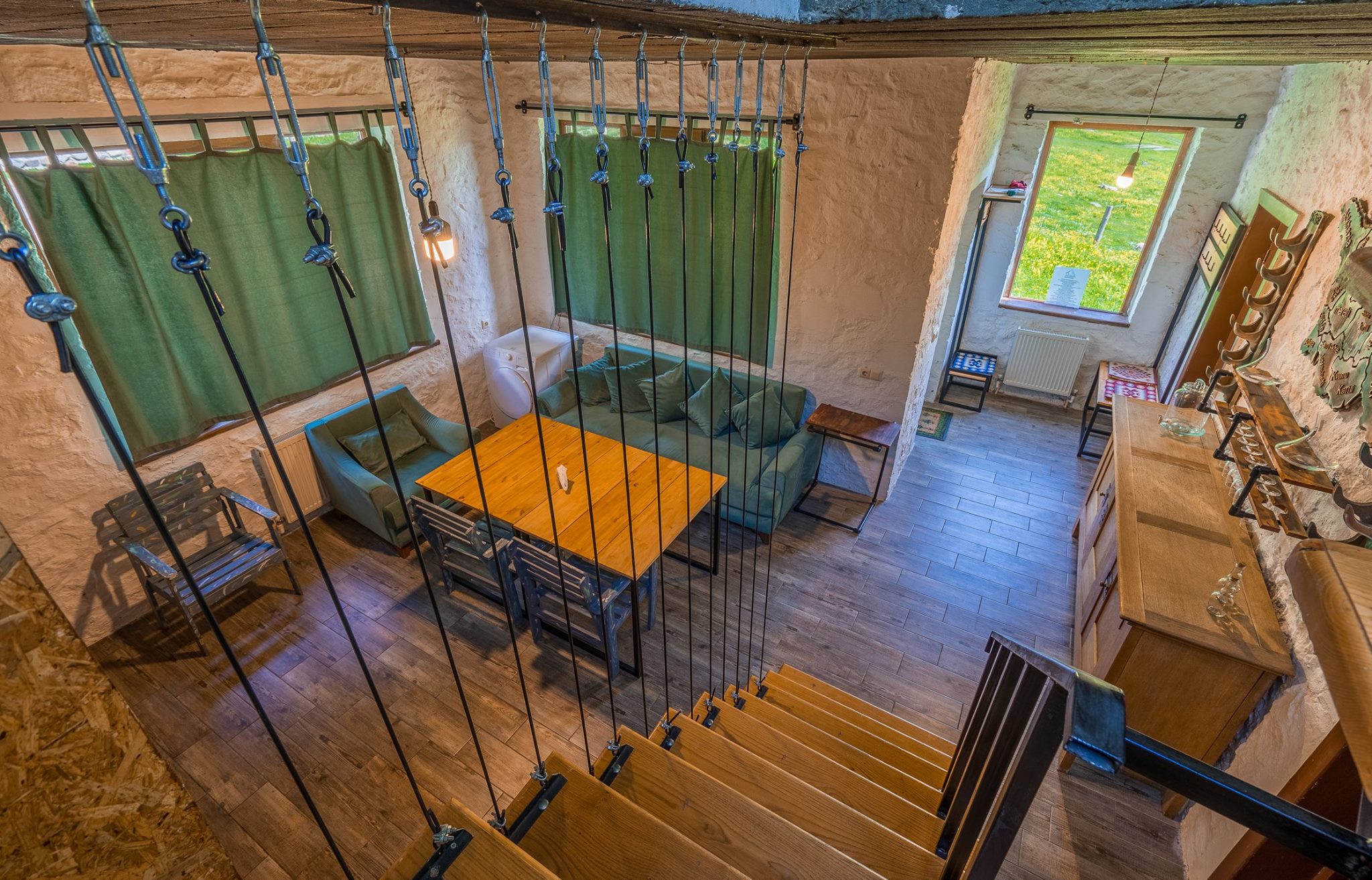 – What do you associate with the House, cozy hearth?
– me a house associated with odors, which spins closed house. The whole year, the locked house, Then you come to the door and it was old smell gamokhsni dagetakeba. Perhaps this is true of your home smell, a different way, more acutely perceive.
– As mentioned recently completed a total renovation of the cottage. What a feeling, When you see the results of their efforts, and at the same time get a lot of compliments?
– Of course I am proud. really came out very nice, my expectations. All this is done alone, Without aid. all the details, covers from, furniture finishing my thought, and it was planned. nights vatenebdi, I went from store to store. In addition to this case, all my friends were involved in. All looked on, How difficult two months I had to, This is my result. I think it was worth it Toil.
Most of all, I tried to, the comfort of shopping at home. cottage, A total of four bedrooms. the second-floor bedrooms have balconies. I did not want, The only rooms that have been sleeping space. I wanted to be a place, beautiful views. The rooms have opened in the top three. My guests will have the opportunity to, sitting in a chair with a cup of coffee taste, Tea, wine and enjoy the beautiful sights.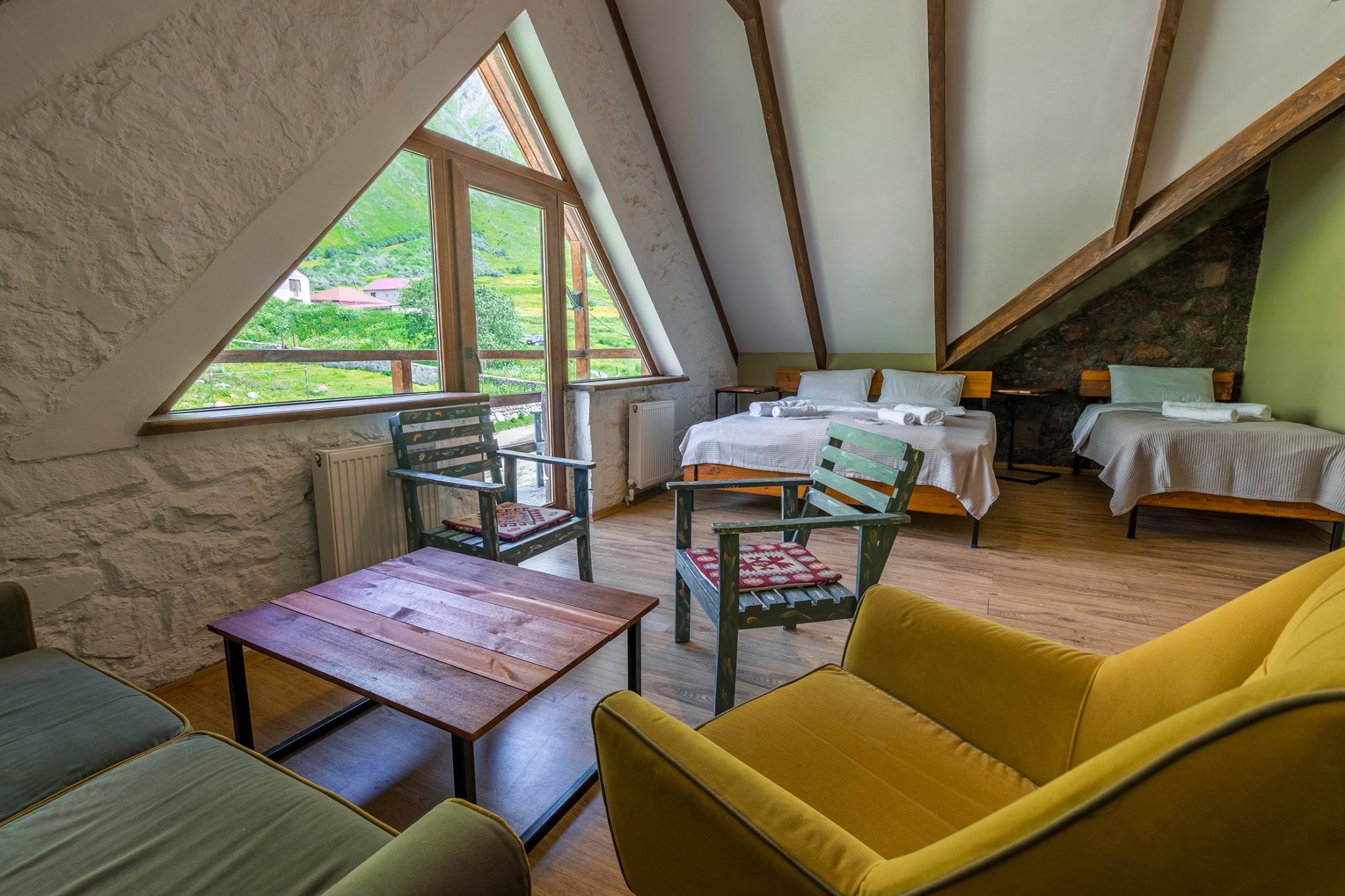 – When you are not a professional designer, Perhaps it is difficult to plan and execute everything. How to understand the repair issue?
– I read a lot too. on the Internet, checking the ideas. I tried to use such details, It would be near a mountain. Believe me it is very difficult, When you do this all the mountains. Many do not have the right to conduct experiments. All details must be strictly selected and the nature of the mountain. When you do such a house at sea, There you can use a lot of details, For example, bamboo, Sinks, and similar accessories. Mount the mountain should use mood-related details. At the same time I wanted to, that the modern cottage, But I did not want to be massive, so what Everywhere. My main course everything is selected, But too often listened to friends' advice. Very often I would leave my friends advice, who is an interior designer and has a very refined taste. he was giving me recommendations, even the use of color to a room, and what would be better.
Why should not be, There has been quite a difficult dish selection. When I got home I had everything ready, and it came to the purchase of the vessel, I could not know what to gain. I thought, that the white color would not be profitable, So I bought a different color tableware, It had the interior and yard.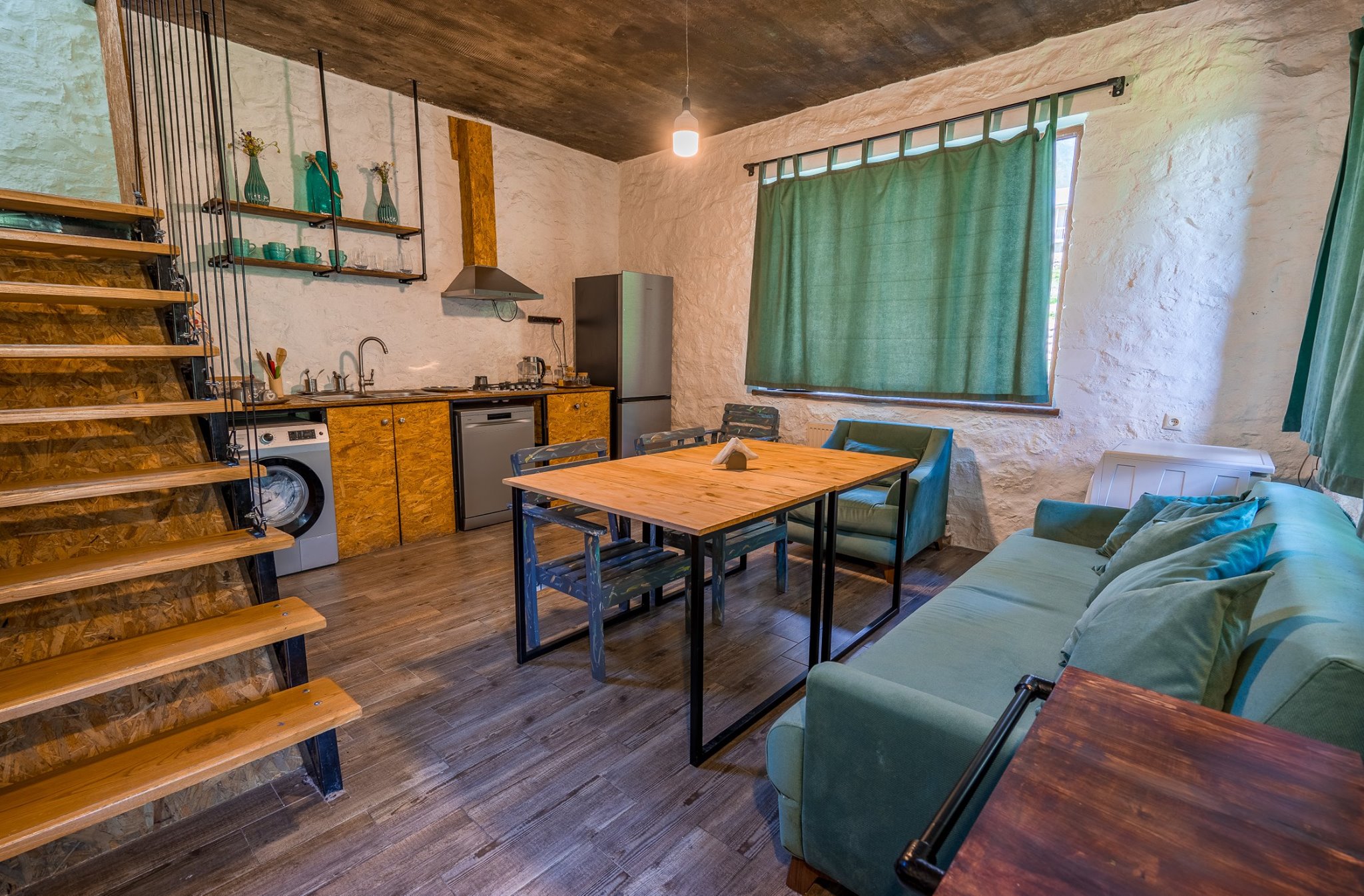 – Buy a cottage if you built it?
– I have not participated in the construction of the cottage, I have built. The cottage is built of red stone and feel comfortable using wood details. This stone is very beautiful and quite expensive to use. Cottage designed by German architect. Partitions, internal layout, etc.. I left unchanged. As for the internal works, All resumed.
– What are the advantages of stone, which is built cottages?
– This stone is a red stone Kazbegi, which is almost equal to the marble, and it speaks for itself. Its quite difficult to process and is found only in three or four locations.
– What difficulties have you encountered during repairs?
– repair and construction time, On the most difficult workers earn. Especially when you have to walk from Tbilisi, You have plenty of work. For me the biggest problem was this. The second factor is, the repair material from Tbilisi to natives. This of course increases the cost and time factor acts. My calculations at the end of May, I had to be ready for everything, But at the end of May, almost a month to exceed.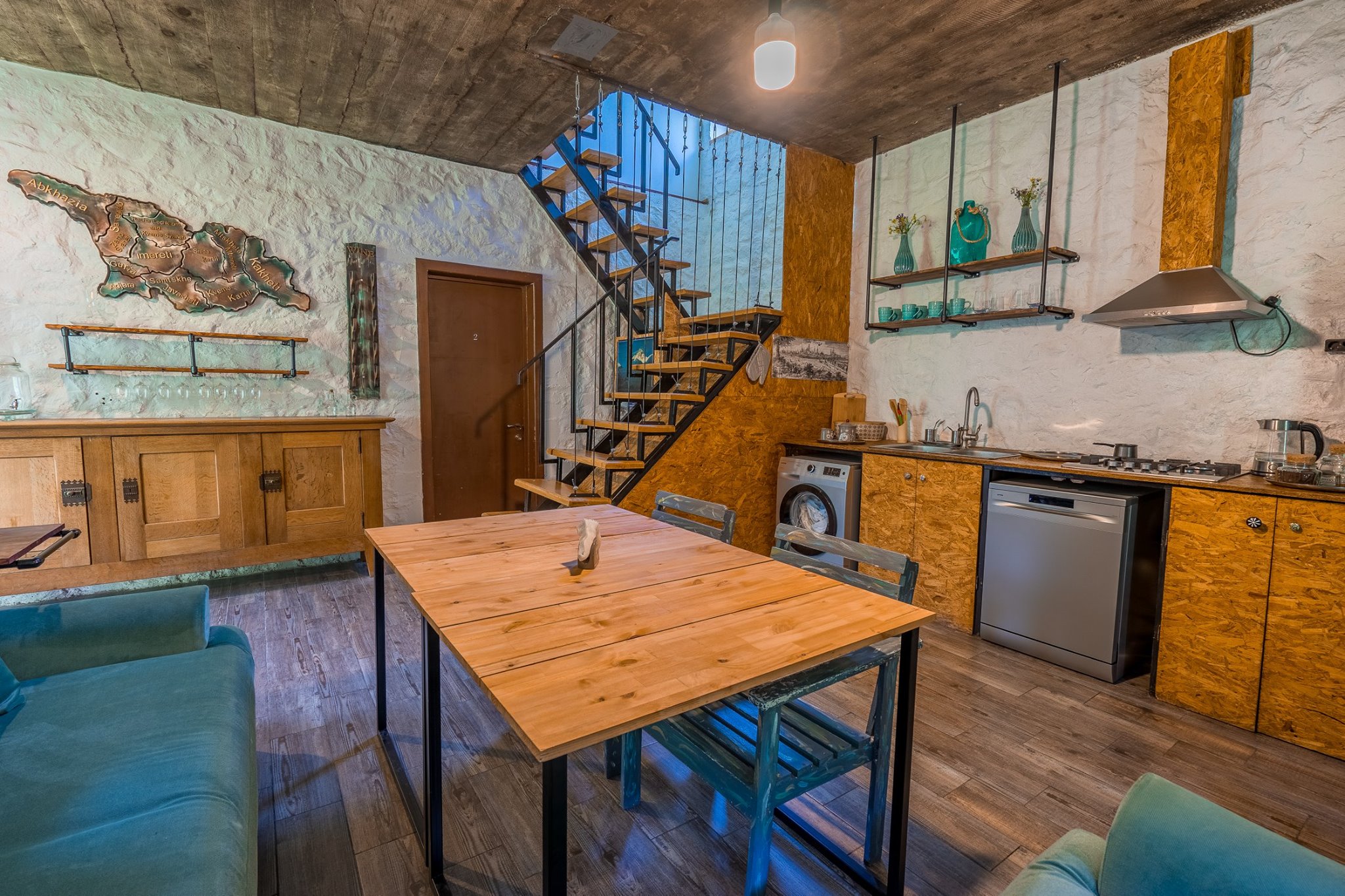 – What do you like most of all the details of your home?
– It is very difficult to say. It is hard to distinguish. Perhaps most of all I like the view. Or maybe it's like the most, that it was not in Tbilisi in Kazbegi.
– Your experience, What advice would you give to people, who now begins to make repairs?
– I advise everyone, This is not the case independently and do everything to entrust professionals. This is a very difficult case. you need to have time, were free to, to avoid repairs postponed.
– any change in the interior?
– Yes, many details, which today would do differently. That's why I recommend everyone, it comes to professional and experienced people to entrust.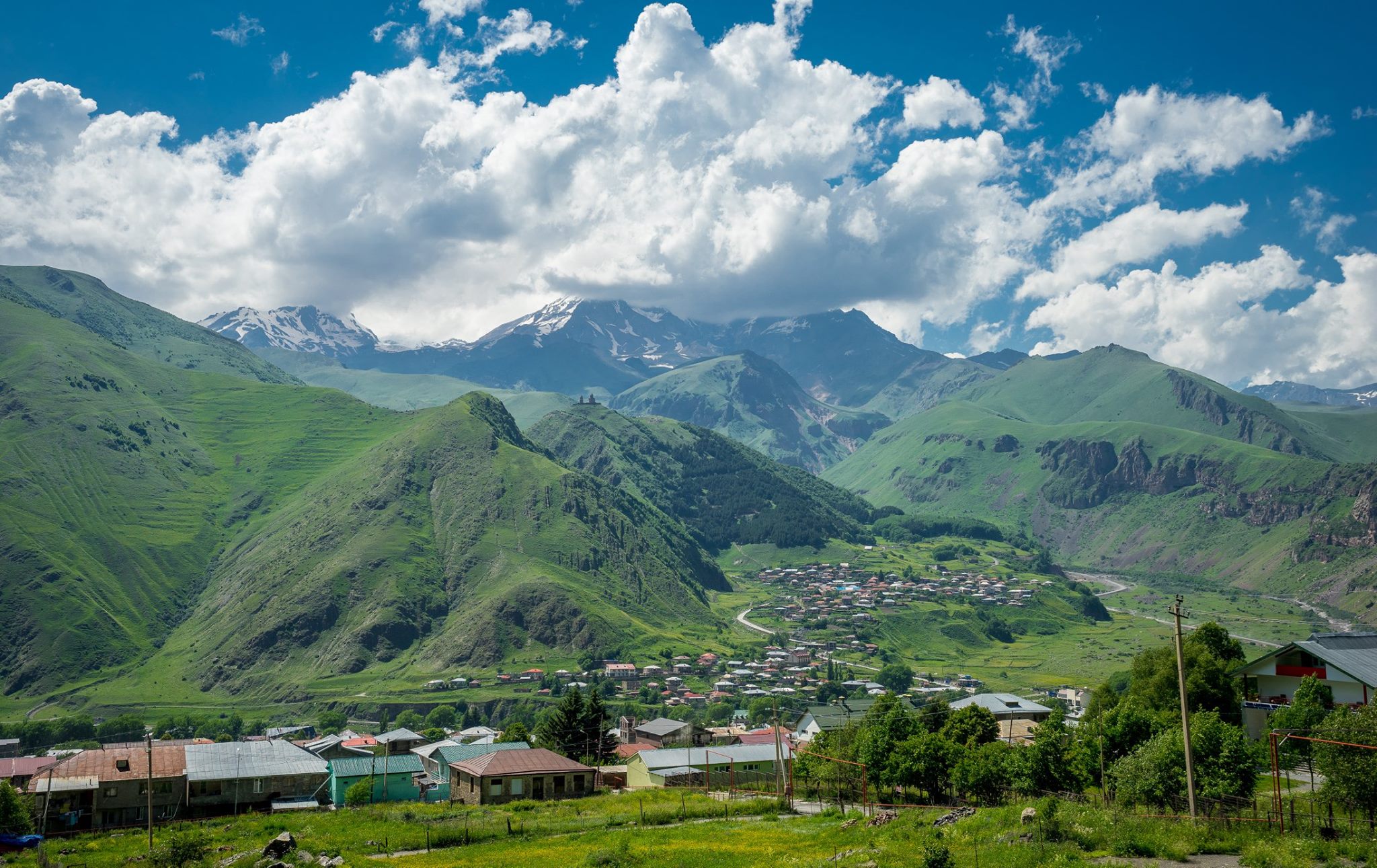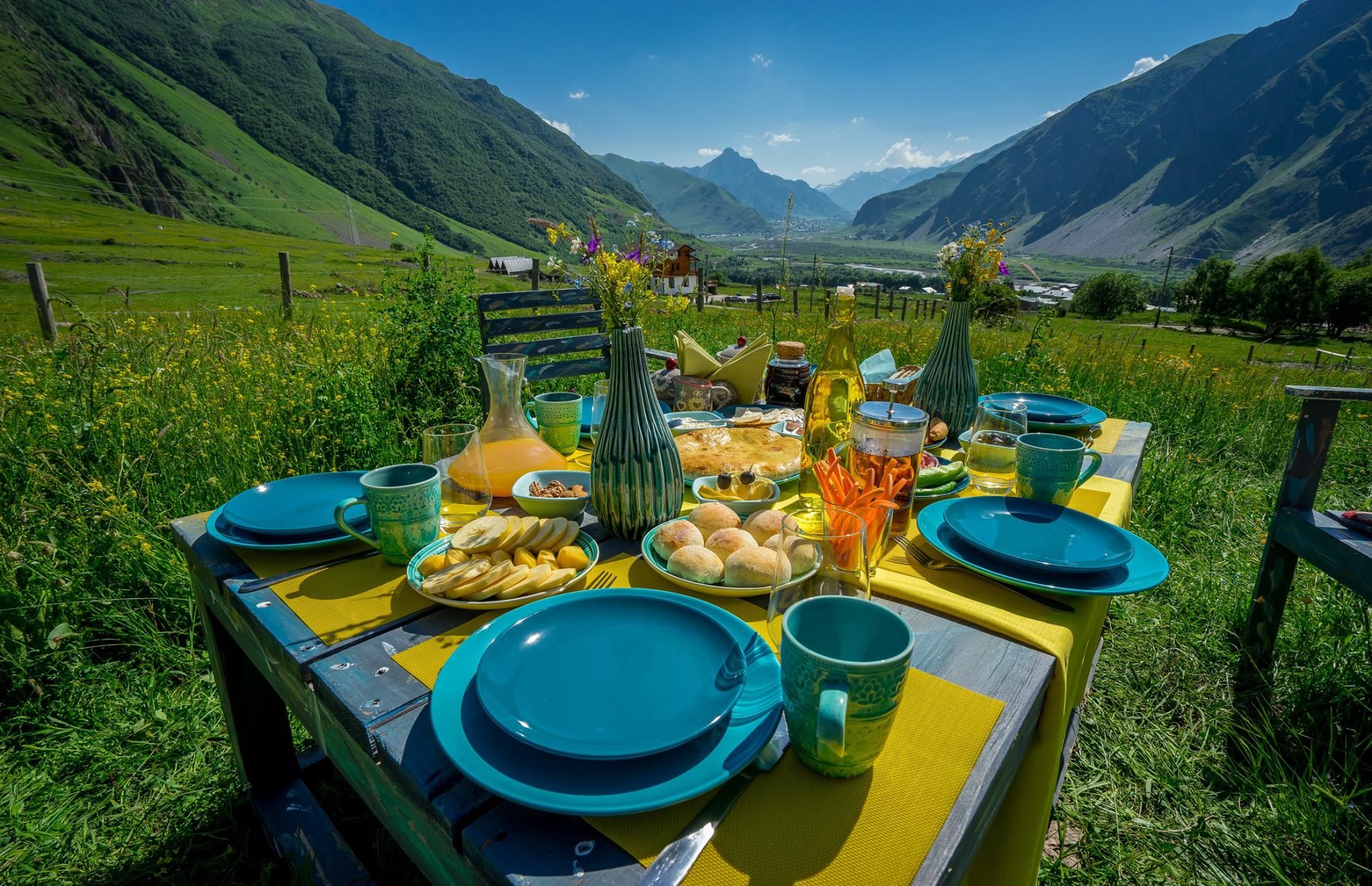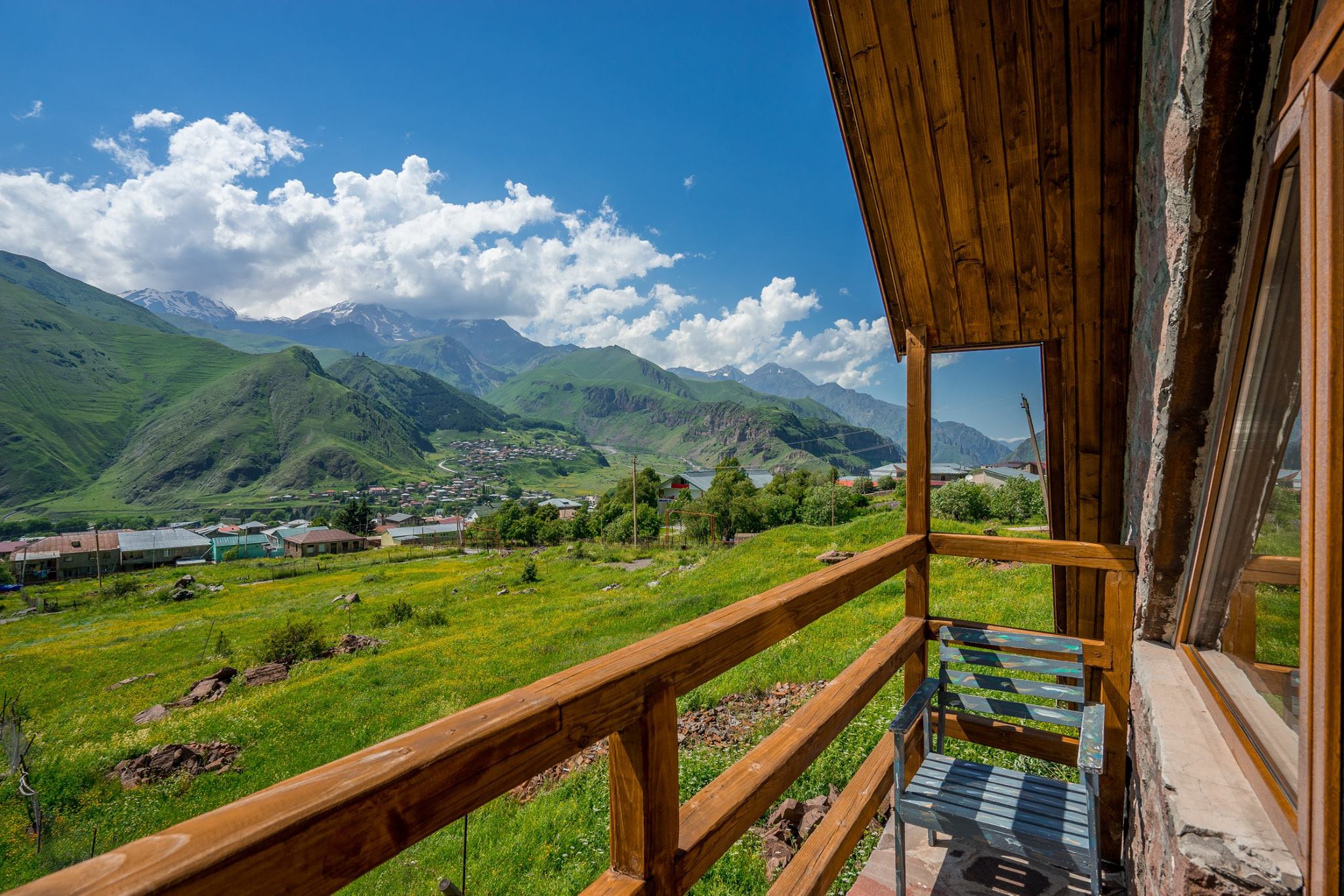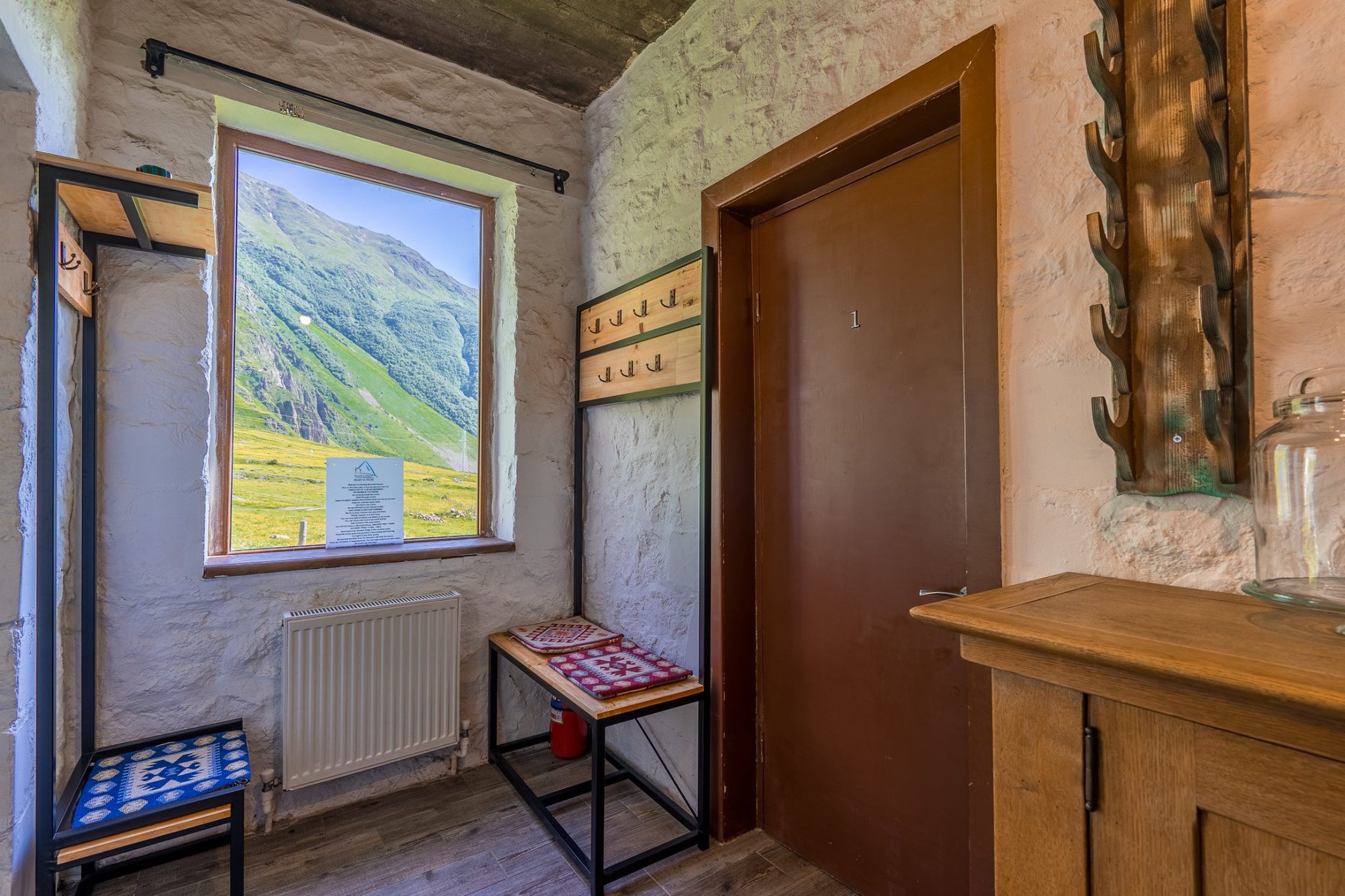 Mary Bliadze
Billy Bilikhodze Photos