Taiwanese company was Orwellian- User smart mirror - HiMirror Mini Premium presented, a high quality camera and LCD screen with touch screen.
The device not only serves as a simple mirror, but also plays the role of a cosmetologist: fixes pigmentation, skin spots, roughness, tvalebkvesha circles, wrinkles and other skin problems condition, The user is required to give useful advice to the.
To, the user has not bored, HiMirror Mini Premium-'s music circuit can, for which a service connected Spotify-.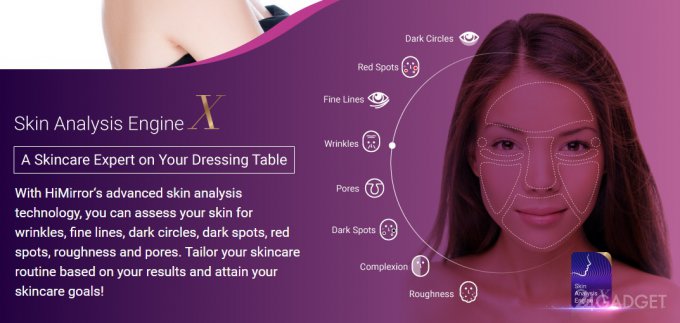 Data storage technology to the user's skin condition, His analysis of the dynamics of change and monitoring results and other social networks can share the vebplatpormeb.
HiMirror Mini Premium 259 Euros.