2019 in January from the month before, compared to December, National Bank of Georgia (NBG) Foreign currency reserves 114 million (3.7%-for) grew up.
Last year the foreign currency reserves 345 million (12%-for) is increased. In January, an increase of reserves mainly by NBG currency auction 85 million dollar purchase of conditioned.
2019 year 31 By January of foreign currency reserves, official 3.2 billion US dollars, record high. from here, 2.35 billion dollars in securities in the, but 856 million dollars in cash foreign currency and deposits.
chart: Official reserves of foreign currency, Million USD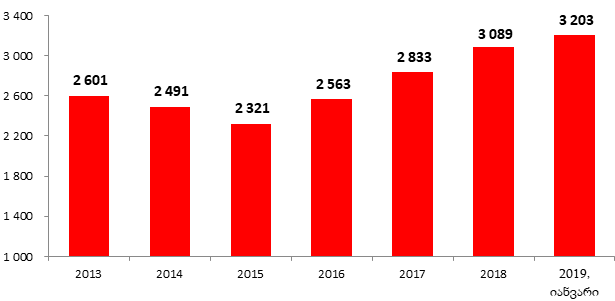 Source: The National Bank