In February, the amount of debt 233 million and increased 18.6 billion USD. Dollar on the foreign public debt 19 million reduced, But due to the depreciation of the exchange rate, GEL-denominated foreign public debt 163 million lari. In February, the domestic state debt 70 million lari.
28 February, Foreign state debt 14.7 billion, while the domestic state debt 3.96 billion.
Georgia's foreign debt 70% International organizations come. between them, Most of the debt – 4.9 billion from the World Bank to have. By country, Most of the debt – 872 Germany has a million, followed by Japan 575 million.
The state debt to the GDP is about 45%.
Table: the national debt, billion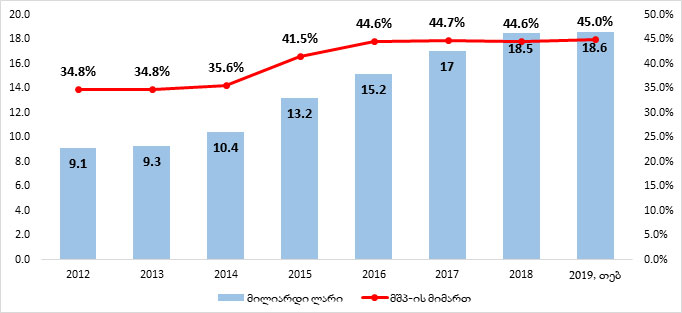 Source:http://forbes.ge