National Bank, In February this year, the Georgia-based commercial banks' net profit 56 million, It 34 million (38%-for) Less 2018 February's figure of.
In February, the banks' income 324 million, from where 261 million interest income, but 63 million in non-interest income was.
two for a total of, In January-February, the banks' earnings 123 million, It 2018 In January-February profits 35 million (22%-for) Less.
chart: Commercial banks' net profit, million Lari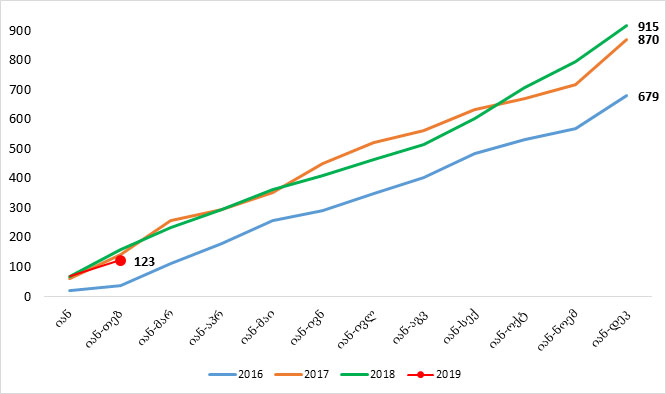 Source:http://forbes.ge