Karajala large village, The last presidential elections 6370 Registered voters. in 18 school pupils graduated, the highest in the study only continued Lovesong: "Education is very important for a woman, to stand on his feet, to care for himself and his family, to be independent ".
Passers-by stopped and the cars on the road, house standing at the door of the mother and son asked: What happened, There is nothing wrong with it? Such reactions are Kurbanov house journalists have sight.
"Everything is OK. I get to sleep ", – Answering villagers 50 aged woman comely. It was clear, enjoyed, the choice of his son that stopped.
every morning, took a bus waiting. bus 9 If there appeared pm, Taxi stop trying. Some taxis have stops, is full of passengers. on edge, The lecture will not delay.
Tamila, Telavi State University, Georgian Language Training Program student. five are in the audience. Tamila Karajali, Arzu Municipal village from kabli, eshgini from the kabli, Steel Karajali and Eltaj Marneuli region.
at the University of the program for students between the Tamila English properly speaking, others find it difficult to:
"We are citizens of Georgia. My parents thought so, and I think, that all citizens should know the state language.
I entered the first grade, I already knew the Georgian alphabet. My mother taught Georgian tales and poems.
The school has a very large role in my success. While studying at the school became Georgian. If not for the Georgian section, I could no longer have to be delivered. It can be said, Ilia Chavchavadze and Akaki Tsereteli increased qarajleli am a girl ".
2018 in, School exams Station 18 schoolchildren 16 participated, Tamila got the certificate only, Others are totally failed.
"I wanted to have more, than they. I cant say, knowledge that the teachers do not give us. They spent the end. Some of my classmates are girls from a sewing job now studying, Some plan to have, the school-leaving exams and continue their studies ".
Over the years, the village nearly the high dropout rate of girls by. 2011Station to 2012, the study was a 10-girls stopped; 2012-2013 school year 8 She; 2013-2014 3 girls out; 2014 – 2015 5-year study was; 2015-2016 6-years-old was, 2016-2017 7 years; 2017-2018 5-years-old was.
The main reason for the appointment or termination of studies at an early age gatkhovebaa. compulsion of marriage, 2013-2014 years, She committed suicide in the first two. third child, 13 year-old girl, School teachers and rescued suicide miustsres.
Karajala such cases is, When the girl 9 class or 9 After studying in class because of cuts, the parents do not make it to school, "Marrying of, unkindly, that the boy did not kidnap ".
"thanks God, I have a family, who are standing by my side, are supporting me, to continue to study at university and then place in the community and society damekava. The director of the school, Elsa has made a huge contribution ashirovasa. What time gatkhovebaa, No need to learn ", – Kurbanova said Tamila.
study at the Tbilisi State University wanted, But his father's death, My mother did not leave alone. Two directions have chosen, medical or law.
"A woman must have education, to stand on his feet, to provide for his family and himself in. Educated women are more self-confident, able to independently manage its activities.
Every girl should have the opportunity to, to get higher education. What do you understand the future, The girl can marry, I can not make an agreement and have their divorce. Then what should be their daily bread? Education and experience that will, one at work and will be put to its feet.
State the opportunity to learn the Georgian language, very good. This program is not, Many children are left without a university or other countries would study. Then you return, Georgian still would not know and can not inherit the place ".
2010 Since, Ethnic minorities have the opportunity of higher education in Georgia through simplified procedures. Called. And "1 + 4 program" provides general skills exams in Armenian Azeri, Abkhazian, Ossetian and the accumulation of case, higher education. youth 1 On the years pass Georgian language training course and then, 60 In the case of credit, study their desired faculty continue. According to statistics, Non-students enrolled in higher education increases every year. If 2010 the program only 247 students were benefited, 2018-the 1231 students were enrolled.
Telavi State University and "1 + 4 program," said Elene Pilashvili, Often the higher the student knowledge of the Georgian language is zero.
"Municipal village kabli arrived from one of the students did not know the English Options, But they were able to learn and.
One of our students to study in Georgian language, and the other undergraduate program in English language and literature continued. Both graduated from the University successfully. Unfortunately, are not employed, married, Otherwise, both employed. Our student, After graduating Alakhverdiev, Azerbaijani school teacher employed at the Georgian language.
Such a precedent was, Passed A GIRL, But the grandfather did not give the right, studies continue. So the family decided to, no longer taught ".
Helen says, Tamila Kurbanova community that the situation changes, shatters stereotypes, will become a role model for his peers, The state of these young people have the education to contribute to the dasakmebashi.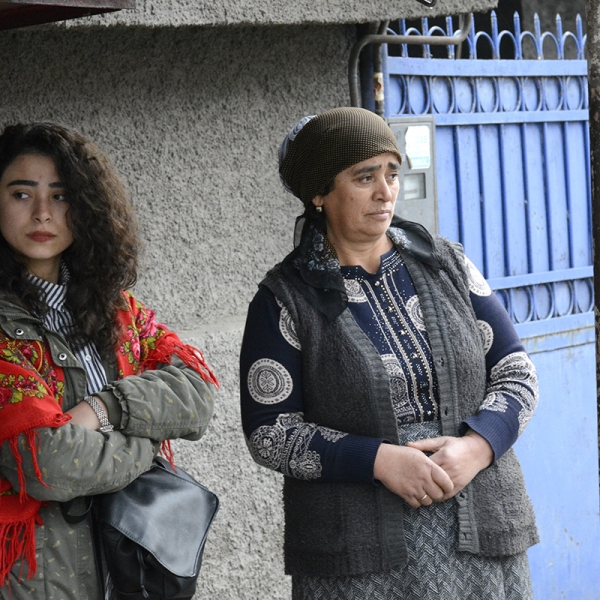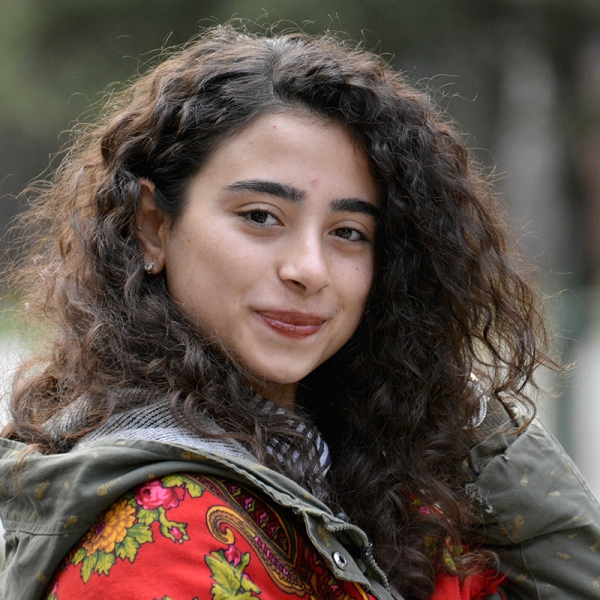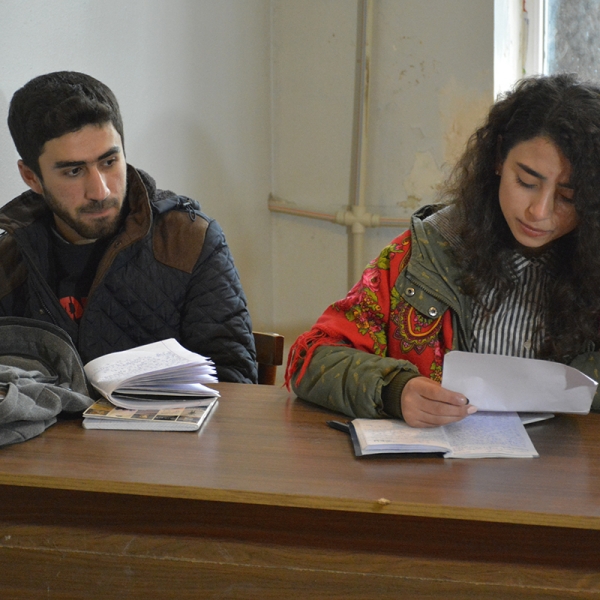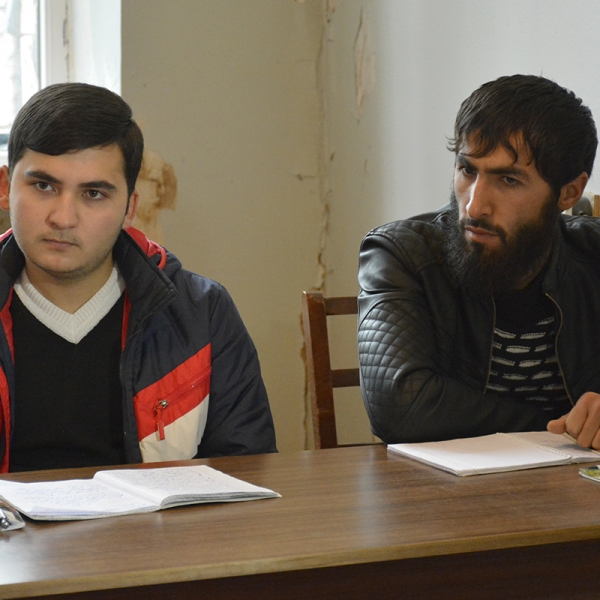 Source:radioway.ge